News about GOCA and interesting Links
Master class for students on the University rooftop
On 23rd of June 2017 in a frame of study plan a master class of satellite geodesy for students from University was orginized. The laboratory of navigation and GNSS technologies has the whole process of geomonitoring, based on the example of system using u-blox receivers, presented. The students could get the experience in real work with equipment and see the chain of data processing and results analysis.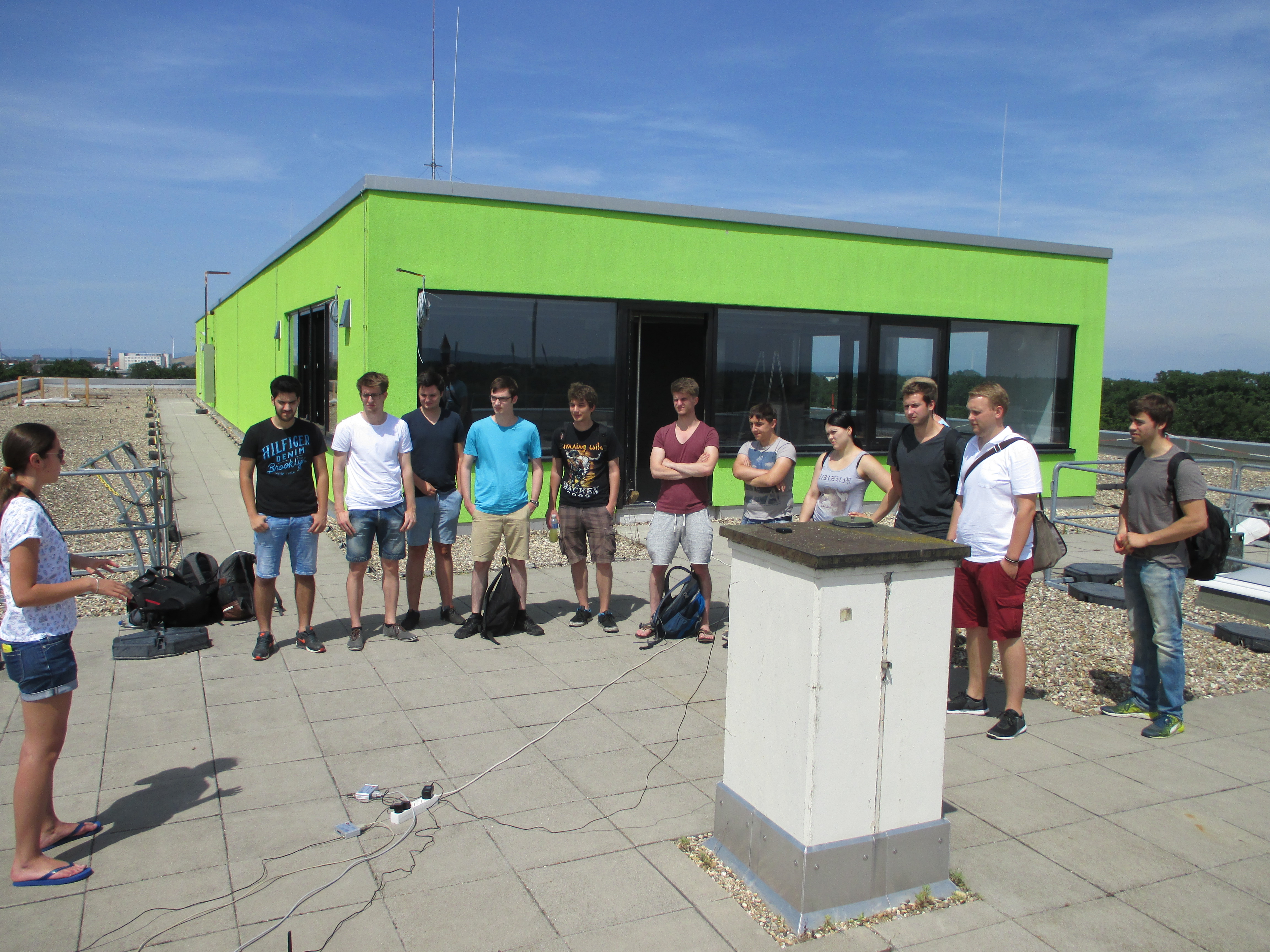 The Campus day in HSKA on 13th of May 2017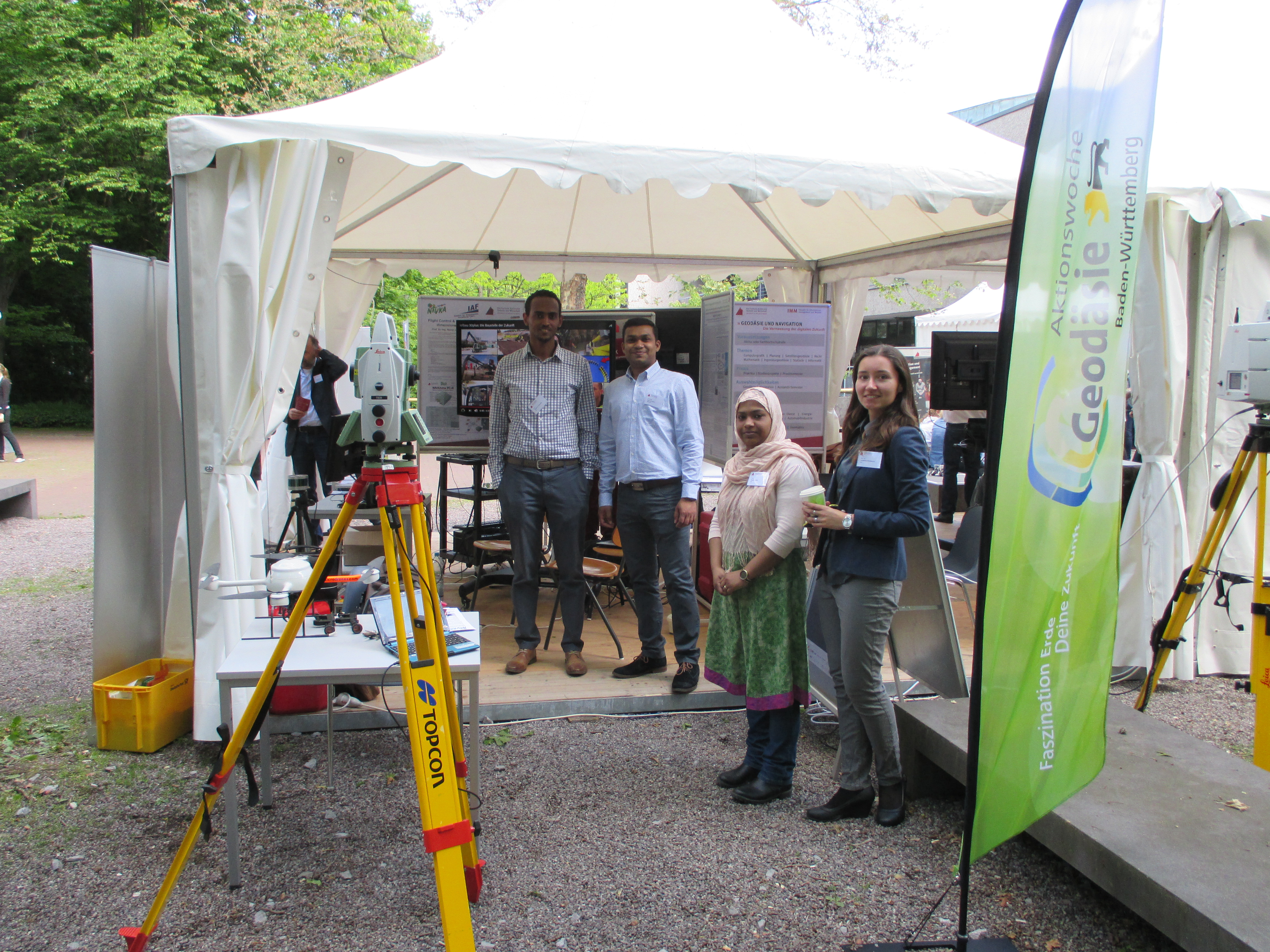 On 19-21 of April laboratory of Navigation and GNSS Technologies again took place in International Exibition InterExpo Geo-Siberia 2017 in Novosibirsk (Russia). This exhibition was the 13th, where following the tradition the online geomonitoring process based on the GOCA system and other actual projects (NAVKA, DFHBF) were represented. In a frame of COST EFFECTIVE POSITIONING AND GEO DATA SEMINAR, organized by FIG, the Laboratory has presented the new project for geomonitoring of TV tower in Stuttgart.
Present GOCA-Developments:
GOCA Software Version 5.1 (GNSS/LPS/LS available)

Sensor-Versions:

- GNSS-Sensors (RTK, near-online-processing
- TPS-Sensors (total stations, levellings, hydrostatic levels)
- local 1D-Sensors (pressure sensors, temperature sensors)


or any combination of these sensors.

System-analysis based modelling (research and application)
Present Application and Research Projects
Offers:
Installation of a GNSS/LPS/LS-based online Control and Alarm System (GOCA). Testinstallation, rental, sale.

Remote controlling of installed GOCA-Systems.

Consultation concerning monitoring-projects in the domains of geodynamics, geology, geotechnics and constructions (dams, locks, etc.).

Sensor recommendations.
Interesting Links: